We Build Real Fake Creations
We Build Real Fake Creations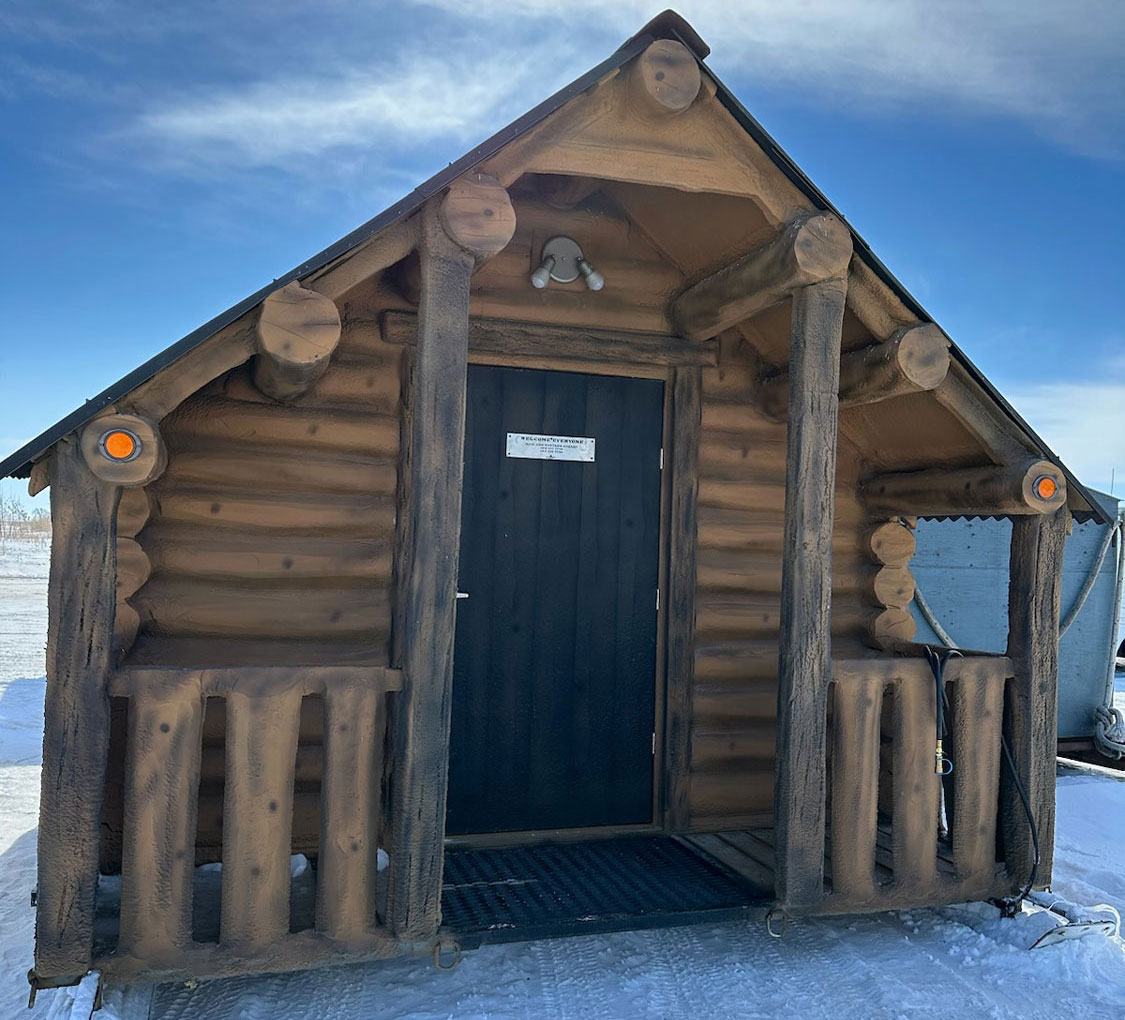 Creative Custom-built
Sprayfoam Structures
Welcome to our website, where we specialize in crafting custom-built spray foam structures that are as unique as our customers' imaginations. From cozy cabins to enchanting igloos, versatile ice fishing shacks to imaginative kids play structures, and practical bunkhouses, our creations are tailored to suit your every need.
With a passion for innovation and creativity, we take pride in bringing your dream designs to life. Our skilled team of craftsmen has honed their expertise, ensuring that each project is a masterpiece of functionality and aesthetic appeal.
Curious to see our previous works of art? Delve into our gallery showcasing a diverse array of stunning spray foam structures we've brought to life for our delighted clients. Witness the seamless blend of artistry and engineering that goes into every project we undertake.
Looking to own a remarkable custom-built spray foam structure of your own? Explore our selection of structures available for sale, each boasting our signature craftsmanship and quality materials. Whether it's a relaxing retreat or an exciting play space for your kids, we have something to cater to your preferences.
However, if you have a unique vision in mind, don't hesitate to reach out to us. We love a challenge, and our team thrives on turning your wildest ideas into tangible realities. Get in touch today to discuss your custom build project and let us create a one-of-a-kind spray foam structure exclusively for you.
Make your dreams a reality with a custom-built spray foam structure from us. Experience the finest in craftsmanship, durability, and aesthetic appeal. Get started today and transform your vision into a breathtaking reality.
Our Sprayfoam Custom Structural Creations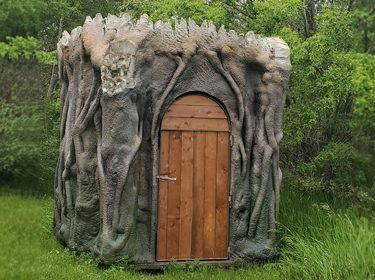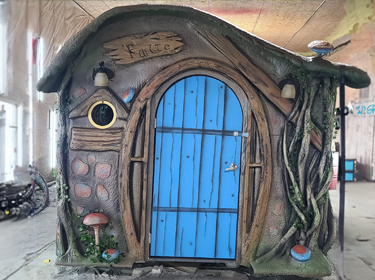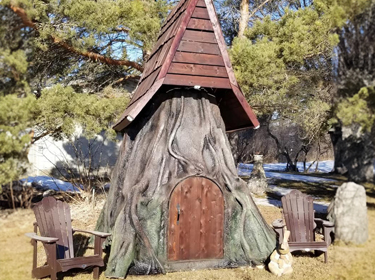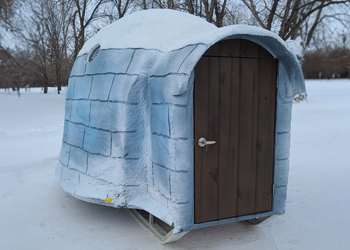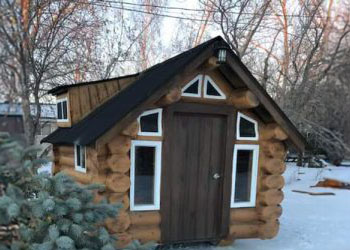 Sprayfoam Ice Fishing Shacks
Ice fishing season is coming up soon, now is the time to place your order for one of our custom made Ice Fishing Shacks. Fish in style this winter with one of our popular ice fishing shack designs.
ADD AN ICE FISHING SHACK AS AN AMENITY TO YOUR CABIN RENTAL PROPERTY
Are you looking to add a revenue stream to your cabin rentals? Ice Fishing shacks are a perfect way to attract people to your rentals. They can be purchased in groups and installed for the ice fishing season. This is the perfect opportunity to expand your amenity options with your rental properties.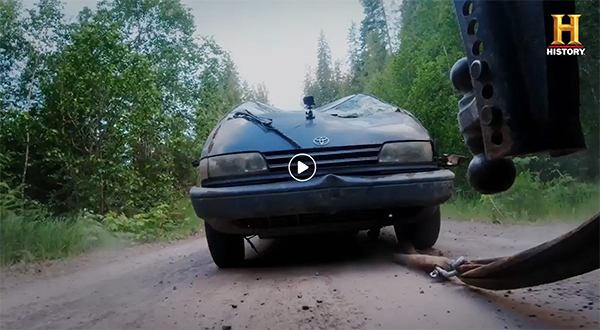 BACKROAD TRUCKERS EPISODE 7
Angela visits her family farm when she's called to hot shot a weird load from Saskatchewan. It's a special delivery from Real Fake Creations! Check out the preview here!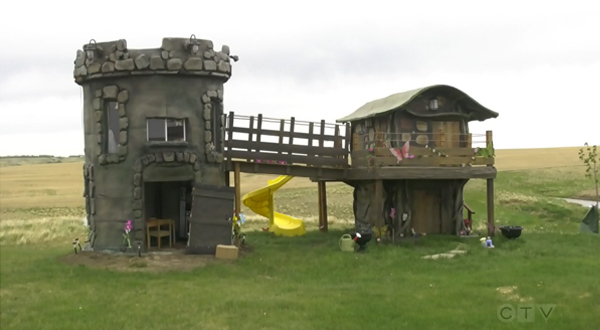 Bella is enjoying her new castle and has reported on her interview on CTV that her favorite part of the play structure is the pink room, Rapunzel's castle. We are so pleased to hear that she is having so much fun with it and her little brother too.
are they real or are they fake?
We can design and manufacture whatever our clients can imagine! Custom made shelters, ice shacks, play houses, tree houses, hunting blinds, storage sheds, garden sheds, theme structures, and so much more! We bring your imagination to creation!
Calvin Sawatsky – Owner